Whether you need to move something quick from A to B or have a bit more complex moving project in mind you will need some professional help to ensure there are no problems. Booking a man with a van in Firswood (or two) is definitely a good idea. A trained expert/team can make the difference in any move. However, you must be careful to book your pro help from a company that can really deliver on its promises. In short – you need our services. You won't find a more dedicated team of movers in all of Greater Manchester, let alone one working at such affordable rates.
Our movers have more than sufficient experience and we as a team have handled many removal projects not just in Trafford but various parts in England. In fact our company is fully licensed to offer inter-city moving services, so bear in mind we'll have little trouble transporting your item or items anywhere in the county or London, Birmingham and Liverpool. For extra peace of mind our services are also insured so you'll be dealing with the safest and most reliable moving contractor working in Firswood.
Well equipped and skilled movers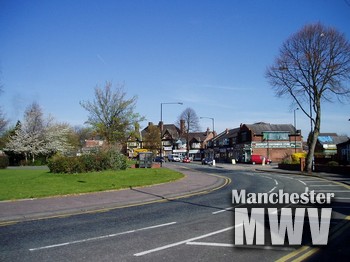 Our workers know what they're doing and your items will be handled in the safest manner possible, while at the same time the whole process will be quick and efficient. If time is of the essence, our team can really help you out. Especially, considering our movers drive spacious removal vans, in outstanding technical condition and fully equipped with tools of the trade as well as GPS navigation for further optimization of the transport process.
Wanting to be of as much help as possible we offer our clients to lend them a hand with much more than single item, small time moving projects and simple man and van services in Firswood. Our other services include:
Moving with kids can be pretty stressful – I know, because I have done it three times in the past two years. But this time it was different. Your people were very attending and careful, and did whatever was necessary to accommodate us at best. It was one of the better moving services that I have had the chance to use recently.
Full sized domestic and business removals
Furniture collection and similar pick-up services
Expensive and fragile item transportation
Rubbish removal
End of tenancy cleaning
Be sure to contact our customer support team to find out more about our rich service list. We're working seven days a week, have great short notice availability and offer booking man and van in Firswood for after-work hours and official holidays. Call now and get a free service quote in just 24 to 48 hours.
Firswood lies in the central parts of the metropolitan county of Greater Manchester. It is an area in Stretford – a 38 thousand people town in Trafford. This part of the town was settled relatively late as prior to the 20th century there was little housing in the area. Today the most notable landmark in Firswood is the road junction called the Quadrant. Here one can find public gardens, a pub and several shops.