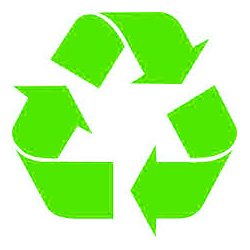 Is there a pile of junk in your garage? Or rubbish all over your garden? Don't feel ashamed – it's a common problem. The busy everyday life in a fast paced city like Manchester can easily eat up ones time. It's one of those things you usually put off for the weekend and then for the next. Before you know it there is a pile of garbage on your lawn. You can clean it up yourself but that would mean investing a lot of time and effort in a tedious and difficult task. Fortunately there are companies offering rubbish removal in the city of Manchester. Among there our companies ours is one of the leaders. We have operated in the area of Greater Manchester for several years now and have established ourselves as a trustworthy partner for local businesses and residents.
We offer the best price – quality of services ratio in junk removal in Manchester. While our services might not be the cheapest we are the only company that does not cut corners to offer the price that we do. We try to offer services that can be set to the customers' requirements as much possible. You are the one who determines the details of the entire process of rubbish collection in Manchester. You set time, date and place and we will comply. No matter how many vans and movers you require we're ready to send them and we're even prepared to send additional help once the process of collection has already begun. If you find that one team with a van would not be enough just give us a call and sell send another one while the first is already working.
Our junk collection services in the city of Manchester are:
Affordable

Fast

Eco friendly

Efficient
Our company is a strong supporter of green causes and protecting the environment. So don't worry – the entire process of junk collection in Manchester is eco-friendly. We try to give as much as possible from the collected junk for recycling.
So why not make things easy for yourself? Give us a call and try our garbage removal service in Manchester. We're available for contact via phone or email. Alternatively you can fill out the booking form on our website and an operator of ours will give you a call for your free of charge non-obligatory estimate.