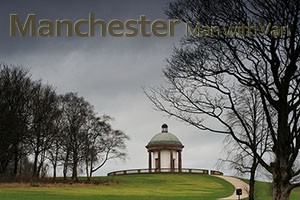 Contrary to common belief, there are many (sufficiently many) sunny days in Manchester, which brings up the matter of what to do, and where to go on a sunny Manchester day. As it turns out the options are quite a few, offering something for everyone.
By far, some of the most popular spots to visit on a sunny Manchester day are the city's beer gardens. Indeed, most people enjoy a pint, but even more people enjoy a cold one in the sun. The terraced gardens along Castlefield, Canal Street and Spinningfields are the place to be for a cold beer and something to eat – not bad for the eighth rainiest city in the UK.
A clear, sunny day is also a perfect opportunity to savour Manchester's exceptional skyline, from high above of course. The city's many trendy rooftop bars will be the perfect observation deck, plus they serve some of the best cocktails around. As patrons say, Manchester's rooftop bars are places where one can soak up some culture along with sunshine.
Although the city of Manchester doesn't have access to the ocean, the beach is not far off. Sites such as bustling Blackpool, as well as tranquillity of Formby's sand dunes will show sun lovers that the beach is closer than they think and more than welcoming on a sunny day.
The great outdoors are so much better to explore and enjoy on a sunny day – the Peak District is not too far out of Manchester. The area provides keen hikers with a range of walks and trails to follow and explore – from gentle hillside strolls, to strenuous mountain hikes. Get out and about and stretch your legs – the view from top is stunning.
If you rather stay closer to home, but still wish to have some fun in the sun, by all means pack your picnic basket and set up camp at Europe's largest municipal park – Manchester's very on Heaton Park. Believe it or not, the recently reopened Whitworth Gallery is another popular picnic site – the gallery offers a 'picnic experience with a difference' – give it a try!
For a full day's outing, perhaps you should consider one of the many National Trust sites throughout the northwest. The National Trust manages some of the most picturesque and pristine spots in this part of the country. Parks, forests, beaches, wildlife areas – pick your pick!
If you feel like going for a splash, but rather keep it urban, then instead of beaches and lakes, go to Manchester's Salford Quays. Open water swimming in the city – how good is that! For a more luxury swimming experience in urban environment, you need to wait a couple of extra months to visit one of Manchester's first infinity rooftop pools (the ones that 'spill over' the horizon), set to open at King St Townhouse this summer.
If you are planning a property removal but having some fun in the sun is a priority, then by all means let the local man and van removal specialists deal with the situation effectively while you are out and about. The man and van removal companies based in your area should be listed online.