Home moving has two sides. On one hand, it has the potential of being a pretty exciting experience – changing homes means not only moving in a new house or  apartment, but putting you and your family in a different setting and community.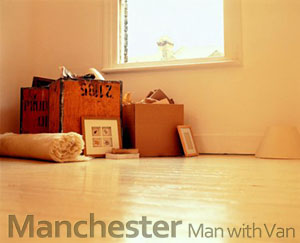 On the other hand many people feel a lot of stress and anxiety caused by the process. Overall, there is no universal formula that you can use in order to determine whether your removal is going to lead to more positive than negative experiences. There is, however, a way to reduce the unpleasant moments to a minimum. Listed below are several tips for making that happen:
 Plan everything in advance. This is of course the most common advice you are going to get. There is reason for that. If you take your time and consider every aspect of your removal, chances are there will be nothing you are going to miss. Thus you will be able to make the most out of the experience. Think about what you are going to get in terms of furniture and personal items, and what you will leave behind. Research the required documents and registrations you will have to prepare for the area you will move in. Find adequate man and van removal company to help you with the move etc.
 De-clutter and carefully clean your old place. While going through your possessions you will find a lot of items that you will no longer use, but they can come in handy to other people. Put those items on e-bay or other website for online trade and profit from them. Thus you will turn the otherwise costly endeavor of home removal into a profitable experience.
 Find the right moving contractor for you. Check out which man and van moving companies operate in your area and ask them for quotes. Once you have a licensed man with a van contractor by your side, packing, loading and transportation become much easier and hassle-free. You are going to save time, energy and money that you can invest in other urgent matters.
 Get enough packing supplies. Organizing and packing you goods is the most important thing you are going to have to do in order to get a proper moving experience. Do not forget a little more boxes than you think you are going to need. Thus you will have a backup supply for emergencies.
Ask your man and van contractor of choice for any tips that you can apply on the move day itself. Usually they are going to tell you that you need to clean up the hallways and the area around the doors in your place, so that moving out of the boxes is easier. The heaviest items like massive pieces of furniture and kitchen appliances are to be loaded first, so place them appropriately. The items that you will need first at your new place should go last on the van/truck.
Following those simple rules will definitely make your life easier on the moving day.