The famous historic venue Albert Hall in Manchester will once again host public wedding ceremonies after nearly half a century.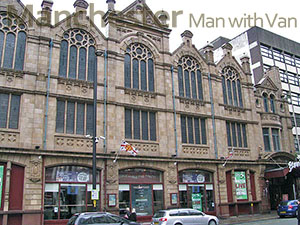 During the last forty five years, Albert Hall was solely used for live music gigs, theatrical performances and other live events by some of the biggest music stars and artists out there, so it is only natural and expected for people to want to tie the knot in such a place.
Albert Hall began its existence in nineteen ten, as Wesleyan Central Hall and featured a first floor chapel of befitting grandeur. The renovation and repurposing of the building began two years ago, and was recently completed. The chapel is now a stunning function hall which has seen performances by many great artists in the space of only two or so years.
Albert Hall is a Grade II listed building, and current owners have not only restored its former grandeur, but have also obtained a wedding ceremony license for the place. Overall the venue is great for all types of personal and corporate functions and events, now including weddings. The idea of restoring the hall to its former looks and purpose is for people today to have the same great memories and experiences as those in the past – Albert Hall is magnificent in every sense of the word. The restoration project was supported and praised by individuals and most local businesses including major retailers, financial institutions, man and van companies, established tradesmen, eateries and many more.
The main hall, complete with a massive organ and stained glass windows make for a beautiful backdrop or setting for a magnificent wedding ceremony. The couples looking to hitch in Albert Hall will be rather thrilled to say their vows in the exact same spot where many great artists and musicians have performed. In its heyday, Albert Hall gathered thousands of people from near and far, especially on a Saturday night. One thing hasn't changed though and that is the fact that Albert Hall is an excellent place to make unforgettable memories and have a real ball.
Albert Hall has three functioning floors. Prior to the renovation which started in twenty twelve, previous owners were using the place for a nightclub thus using only ground floor – this definitely made life a lot easier for the man and van company which handled the removal. However, current owners have put all three floors back into business.
Architecturally, Albert Hall is a combination of eclectic style together with Gothic and Baroque design elements. The main meeting hall and prime event space is located on Albert Hall's bottom storey. Above it there is a horseshoe shaped gallery space. The gallery also features sloping floors and coloured glass roof lights. Although Albert Hall is in operation, the venue is not completely finished. Current owners plan to finish the project sometime in twenty fifteen, with the addition of a new bar and restaurant inside the venue.
Individuals and organisations looking to book Albert Hall will be assisted by a specialised event management company.