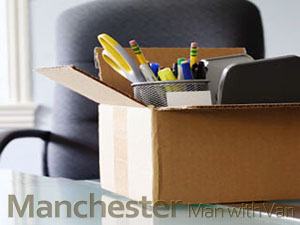 If your business is in a transitional state in which you need to get your office relocated to a new place, you need to be very careful in order to get the job done properly. We are here to help you with several useful tips that are universally applied no matter whether you are moving an office with only five or ten employees or a large corporation.
In any case you should plan ahead. This is true of removals of any kind, no matter whether they are big or small, simple or complex, across town or overseas. The most important thing here is to choose the contractor that is best for you. Most man and van companies out there would be very suitable for you. The only thing that you have to do is check out which man and van company operating on the territory of London today carry office relocations and get in touch with a few so that you can pick up the best one. It is better to do that at least a couple of months before the actual move, so that you have enough time to prepare.
Around the time you start looking for the right contractor for the job, you should also make a full list of the things that you need to get managed. It is unlikely that you are going to do that in one sitting. You will fill out that list over time and once it feels complete, you should just stick to it. Having everything laid out is the perfect way to avoid stress and strain during your office relocation.
Make a list of specialists that you can contact whenever the need of their expertise arises. We are not talking only about movers, but also about

electricians, plumbers, carpenters

etc. Emergencies of any sort may emerge during the relocation, being at your old office or at the new place, so it is always good to know that you have who to call at any time.
Office removals often require you to secure storage space for a least a number of the items from your work space until the whole endeavor is completed. Move your archives and some of the equipment that you are not going to use until you are settled down at the new place to a storage unit, so that you do not have to stumble upon it and worry about it on the moving day. It is a great stress relief and you are going to be thankful about investing the money that you did.
Get the packing supplies in advance. It is important that you decide how you are going to tackle the whole packing process as soon as possible. Are you going to pay your moving company to do the job for you, or are your employees going to help with the task? In any case, you are going to need a good supply of boxes and wrapping materials, so just get them.