When you are moving homes, no matter whether it is a small studio or a multi-bedroom apartment, there are a lot of things that you need to get done in addition to finding the right man and van company for the job. Packing is usually considered to be among the most important aspects of every relocation project, and there are many good reasons for that.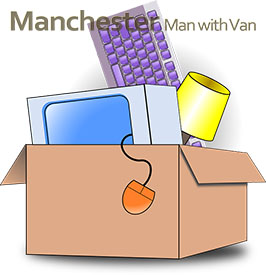 For starters, properly packed goods take up less space on a van/lorry, thus saving you money from the professional moving service. Then again, if your boxes are packed the right way, you will need less time to unpack and make your new property home-worthy. Last but not least, reliable boxes and rightly packed items guarantee the safe completion of your project, e.g. you will not have to worry about your goods being damaged in any way while they are on the road.
The key to proper packing is, as always, preparation. There are several things that you have to make sure you got before you start this otherwise considered to be tedious and time-consuming process.
Boxes are, of course important, but let's assume you already have the right quantity of durable removal boxes at your disposal. The next step is making sure that you have everything you need in order to properly label them. First you are going to make sure that you have a rich choice of colored markers that are:
Of a good quality
Coming in at least five different colors
Permanent and waterproof
Then you will have to get enough labels. There are many ready to use moving box labels waiting for you to download and print them. Just look around and get them ready. Of course you will need something to attach those labels to the boxes, which is the place colored tape comes in. Colored tape makes boxes easier to identify and brings your packing experience to the next level.
Naturally, the need for so many different colors for the markers and the tape stems from the fact that properly applying them would make it far easier to pack and recognize your boxes. For example, you can use the color Blue for the bedroom. Use the blue marker and tape to label the boxes with the content of your bedroom. In addition to the place where the items come from and would go to in the new place, just do not forget to specify exactly what is to be found in the box in question.
If at any stage you feel lost in the process of packing, do not hesitate to contact your moving company for help and tips. Any man and van firm would be happy to provide you with the much needed assistance, you will only have to ask for it. Do not forget to inquire if your movers of choice offer delivery of packing supplies and whether there are any discounts in case you hire them for the move.