Cost and safety of items are usually a concern when it comes to moving house or office, so it is normal for people to look for an affordable and reliable removal service. Our service for man and van in Golborne is definitely going to deliver the necessary cost efficiency and reliability – we are sure of it. We are able to organise and conduct basically all types of domestic and commercial removals with pro pace, punctuality and efficiency. We take extra care when handling and transporting customer belongings in order to give people much needed peace of mind.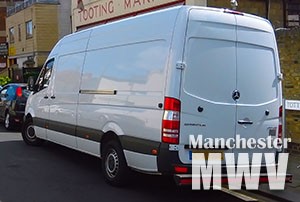 The man and van service in Golborne we offer is an ideal solution to a variety of general and specific removal and delivery requirements including but not limited to:
Any type of home and office removals;
Student relocations and partial property removals;
Removal of single items including high value possessions;
Pickup & delivery of web order items and store purchases;
Fixed schedule pickup & delivery of personal belongings and/or commercial goods;
Furniture collection and delivery for newly purchased and/or existing furniture pieces;
Commercial services such as business 2 business/business 2 customer deliveries;
Our team is fully licensed
Usually waste removal accompanies many home or office relocations, so we also offer fully licensed domestic and commercial rubbish removals. The service is available as standalone or as part of a default removal solution.
Because we know that breaking or losing things in the course of the removal is totally unacceptable for customers and us as a professional service provider, we have ensured the safe handling of items in our care through working with well trained and seasoned removal teams. The movers will go about their duties in a well organised, efficient manner in order to keep everything on track.
Quick and safe transportation of goods is another of our priorities, this is why we operate a fleet of specialised removal vehicles fully kitted with the necessary safety equipment as to ensure intact delivery of items.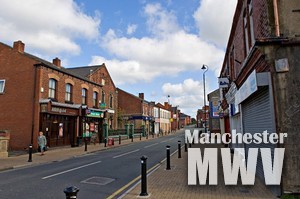 Our man and van in Golborne is an affordable service that won't be a problem for your household or office budget. We try and give customers maximum value for money through:
Customised pricing able to suit specific budget requirements;
Prices based on individually prepared service quotes;
For more accurate estimates, we can arrange for viewings and onsite quotations.
Our business is licensed, registered and insured. We provide comprehensive customer support service via phone and email.
The best deliverymen in WA3
We would be glad to run delivery jobs for your company. Our business2business/business2client delivery services are very well tailored and carried out on a strict schedule that would be prepared in accordance to your company's needs. We offer quite fair prices and delivery results that would be satisfactory both for you and for your partners/clients. Count on a skillful and very experienced man and van in Golborne from our company to handle your company's delivery needs, no matter whether they are a one-time occurrence or we are talking about a regular scheduled project.
Golborne is one suburbs in the Greater Manchester Metropolitan Borough of Wigan. Like many other areas in the district, Golborne too owes its urbanisation and development to the mining and textile industries. However, many people in Golborne used to also be engaged in farming, and some of the local farms today still belong to their original owners. It is believed the town was founded sometime in the eleven hundreds, this is supported by local historic and town records. The name Golborne comes from Old English and refers to the geographical specifics of the area. In the middle ages, there were a number of manor families governing over Golborne.
One of the notable landmarks of Golborne is the Peter Kane Square and memorial clock, dedicated to the memory of boxer Peter Kane, who was born here. Other notable people include professional footballer Roger Hunt, who was on the team that won the World Cup in 1966, as well as actor Philip McGinley who was on Season 3 of Game of Thrones.