Moving to another neighbourhood or city isn't as easy as you may think. This is why we have decided to list down several helpful tips that will allow you to go through a smooth and swift relocation.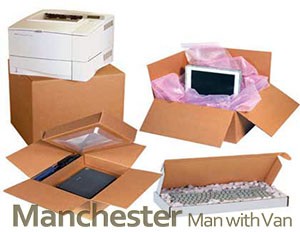 Always commence your relocation by packing an overnight bag that contains all the essential items that you may need. Sometime relocations can hit hiccups that are time consuming to solve, so it is for the best if you have a bag with a several spare sets of clothes and other accessories that you may need for the next day. Also don't forget to prep a bag for your children as well.
Next place all the items that you will need first once the relocation is oven in one place. It is preferable that you use a transparent storage container so that you can easily localize it amongst the other boxes. On the other hand if you don't have a transparent container you can always label the cardboard box, so that you can easily recognized it once the movers from the man with van company that you have hired have unloaded the boxes from the moving van.
Now gather all your breakable items and wrap them with bubble wrap in order to add an extra protective layer. If you don't want to spend money on bubble wrap you can always wrap your breakables into old clothes which you aren't planning on wearing in the future. However wrapping the breakables alone won't be enough to guarantee their safety, so add several layers of old newspaper into the boxes in which we are planning to place your fragile items.
You can drastically facilitate the unpacking stage of your relocation if you label the boxes in full details. For instance instead of simply writing "fragile" and "upwards" on the boxes, write a detailed infogram which contains information about the content of the box, to which room is must go and so.
Don't empty your armoire, wardrobe and night table drawers. Instead take out the drawers and wrap them with vacuum food nylon. By doing so you will instantly covert the drawer into packed up boxes that are ready for moving and more importantly you will ease the unpacking of your belongings once the move is over.
If you have numerous small boxes which you don't want to move separately you can gather them up and wrap them with stretch wrap. This way the small boxes will become one large box which will take less time to load and unload. If you don't have stretch wrap you can always ask the man with van company that is conducting your relocation to lend you a hand with this task.
Once you have taken care of the packing process, go to your new home and clean thoroughly the bathroom and kitchen. This way as soon as your relocation is over and the man with van employees are gone you will be able to use these two rooms to cook a meal and take a bath after a long day of lifting and moving boxes and furnishings.
Now that we have shown you several tips on how to ease your relocation, we are certain that you won't have a problem to conduct it in a proper manner.