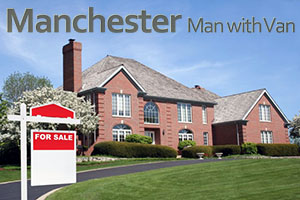 You have just found the perfect place to move with your family. All the paperwork is done, you have chosen the day for the relocation and even found the perfect man and van company to help you with managing the upcoming home move. There are still a lot of things to be taken care of though. For example, what you are going to do with your old place. If you live in a rented accommodation, the answer is simple but if you own the house you might want to sell it – first, because you do not have any use for it any more, and second because you might use the money to pay for the new place and enhance your budget. In that case any suggestions on how to increase the value of your property are welcomed. That is precisely the thing that we are happy to offer to you.
The first thing to do in that direction is the most obvious – increase the curb appeal of the place. Clean the yard, trim the hedges, re-paint the outer walls if that is necessary. People say that the first impression is the most important one, which is quite right.

De-clutter and clear up

the place before potential buyers come to look at it. If you get rid of unnecessary items that have accumulated in your home over the years, you are going to make the place look much more spacious than it is.
Next tip is directly related to the previous one. You might want to clean up your home and make it look spacious, which means that you should get rid of any bulky items in the rooms. But you might not want to part with those bulky items permanently, like giving them away, selling them or just throwing them to the trash. If you want to take those bulky items to the place where you are moving in, but the moving day is far away in time – time that you should spend attracting buyers for the old property – get in touch with the man and van company that you have booked in order to help you with the removal. Most man and van companies offer comprehensive storage services too. They will gladly take your items to one of their facilities and look after them while the time comes to load them again on the van and drive them to your new property.
Freeing your house from clutter and bulky items has another benefit in addition to making it look bigger and more open. It makes it easier to clean. If your house is clean and smells good, it will make a much better first impression, so this is another thing you should look after. In case you do not have the time or energy to deep clean the property, think about hiring professionals for the job.
By turning those simple tips into rules, you will ensure that you are going to self your house easier, faster and on a better price.