Relocations are time consuming and stressful ventures that tend to traumatize people and more specially children.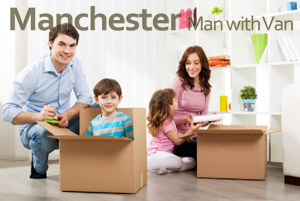 This is why it is very important that parents prepare their children for the removal long before the move. So if you have recently learned that you have to move from your current home and you are wondering how to announce the news to your children, keep reading as we have several helpful tips for you.
The first thing that you must do is to gather your family and with the aid of your spouse explain to your children why the family has to move. Don't make the mistake of hiding your relocation from your children until the last minute because it will back fire on you and your spouse. Once you have explained the reasons for the relocation sit down and listen to your children and answer to their questions. Take your time to talk with your children and make them understand that the move is an unavoidable necessity from which the entire family will benefit.
Also don't rush your children into accepting the news, instead give them enough time to accept the idea that they will be leaving their known environment and friends behind. If necessary repeat the conversation about the necessity of moving. If you are patient with your children they will sooner or later understand why they must move and support you in your decision.
To aid your children cope with the fact that they are moving away from their childhood home, involve them into the relocation preparation. For instance you can have them assist you into the choosing of the man and van company that will handle the removal or you can ask them to help you determine which stages of the relocation you will execute on your own and which you will handle by using man and van services.
As D-day approaches, have your children pack their belongings on their own. This will aid them accept furthermore the fact that they are leaving to live in a new home. Lend them a hand with the packing and loading of their belongings but only if they ask for your help. Once the relocation is over allow your children to unpack on their own terms and pace. This will allow them to accept the fact that they are starting a new chapter of their lives.
Before you leave your current home for good, organize and host a farewell party and invite all your family, friends and neighbors. This way you, your spouse and children will be able to take your goodbyes with the people that are closest to you. Once the party is over call the man and van company that you have chosen with your children and have them transport your belongings.