International removals are hard and complex. They require lots of planning, preparation, finding a moving contractor with actual experience in across-the-border removals and, of course, knowing what you are going to do when you get to your new home country, and the reasons behind this pretty big change in your life.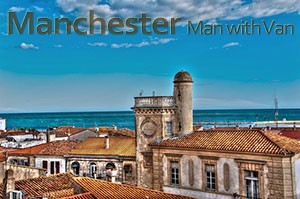 Fortunately, once those things are taken care of, the whole endeavor becomes pretty liberating. Your life changes, but if you play the hand you are dealt right, you will realize it is all for good. You are going to meet new people, do new things and the events that are going to take place will definitely enrich you as a person and a human being.
If you are still wondering if you should make this big step or not, and actually trying to decide where you should relocate to, let us help you by giving several good reasons why France may very well turn out to be the perfect place for you:
The Food. Let's face it – say what you want about the French, but their cooking is amazing. Bread, cheese, wine, croissants, crepes, and anything else that comes to mind. Don't be surprised if only after a brief visit to France you put on some considerable weight. Food is one of the little things in life that make everything better, so you should make sure that the country you are moving to has an excellent cuisine – and we can assure you that few places on Earth can compete with France in this respect.
Working conditions. There are few countries in Europe that look after their respective workforce in a better way than France. For starters, the work week here is only 35 hours. For every hour more that you put in the office, you are paid overtime. There are a lot of other incentives that make France sound like the perfect place to be living and working. Work is important, because it provides you with the resources needed in order to enjoy everything else that the country has to offer to you.
Nature and travel. France has some of the most diverse and beautiful natural landscapes in Europe. No matter whether you go north to Normandy, or the famous vine-country in Southern France, or the Mediterranean coast, you will be not let down. To make things even better, the public transportation system throughout the whole country is pretty well established and maintained. Railroad and bus tickets are pretty cheap too, so there is nothing stopping you from travelling extensively.
The culture and history. There is no need to tell you that in respects of cultural and scientific influence as well as historical importance France is one of the top countries in the world.  You can learn all that you want to know and more by visiting some of the best museums in the world, which will all be at arm's length from you if you come to live here. You have already heard about the Louvre, but there is so much more to see.