Removal is one of the biggest causes of stress, after death and divorce. It is a process that takes time. However, if you plan thoroughly and organize everything, removal shouldn't be that stressful experience. Most people do the packing by themselves, which is one of the reasons why you should give yourself enough time, up to 8 weeks before the removal date. So, careful planning is what you need to start with to avoid unpleasant situations. You can start with the following:
Step 1: what stays and what goes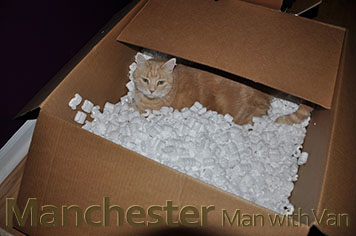 We all have things that can be left behind, apart from those we really need. Deciding what to take with you and what you should leave behind is your starting point. Some items are not worth moving or the time has come to get rid of some stuff. Or, your removal is not permanent so you can put some items into storage units. Nevertheless, you should make the decision prior to moving. Don't end up with so many things just getting on your way, the things you really don't need.
Step 2: collect proper tools and other moving necessities
You should start gathering boxes from your friends, your work or from stores. Make sure you collect all supplies necessary for removal, including: boxes, dollies, moving blankets, labels, tape and scissors, etc. You can buy or rent some of the equipment.
Step 3: pack items that are not essential
Start with packing the things you can do without. For, example, if you are moving in the winter, pack all your summer clothes, sandals, beach equipment and other items that are not essential.
Organization
Being organized is the key of every activity in order for it to be successful. The same goes for removal. If you want to make sure that none of your boxes is lost or that you can easily find something you need, get organized and start with following:
Classify boxes
As you pack boxes, label the top and sides of boxes. You can write the contents, location (ex. kitchen), etc. Label the boxes with fragile items so that, when moving or unpacking, you can pay more attention to them. Additionally, if you have the time on your hand, you can write a list of the contents on the box. This will make your unpacking as easy and quickly as possible.
Make a record list
If you want to be more thorough create a record list that will keep detailed information about the boxes. This way you will not lose any box, or in case you do, you have something to claim from insurance. Besides from labelling each box, number the boxes and keep a track as the movers are unloading them into your new home. This step enables you to know where each item is, not to mention that insurance companies love this detail in case something gets misplaced.
Safe arrival
You will ensure a safe arrival of your belongings if you put an effort into a proper organization. As mentioned above, labelling is crucial for knowing exactly where certain items are. If you label fragile items, you will avoid breaking them. If the person who is helping you to move and unpack is not aware that you used a fleece blanket to wrap a crystal vase with it, the chances are that he/she can drop it on the floor and break it. Also, when wrapping is concerned, you can use blankets, clothes and similar items to protect your belongings but bubble wrap is the safest option. It is cheap, effective and you can reuse it as many times as necessary. Apart from the fragile items, like mirrors, picture frames or plates, moving furniture can be a real hassle. One way to ensure safe removal and a complete item on the arrival is having all the parts together. Bolts, screws and similar things should be put into a plastic bag and taped to the item itself. For example, when moving a table, dismantle the legs and tape them together and tape everything, including legs and the screw bag to the table.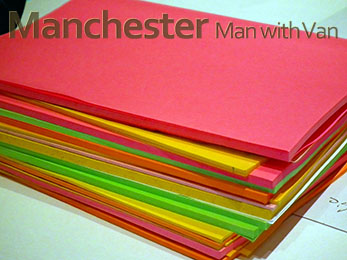 This ensures that you do not lose any part and, if you want to ensure a scratch-free arrival, make sure you wrap everything properly. There are moving blankets and padding to protect the furniture from scratches and denting. Sure you can use your own padding, but it is recommended that you rent them from a professional moving company or rent them from storage facilities. Yours can get stained or ripped, so you have a better option-renting.
Additional tips
Here are some additional tips concerning furniture removal and general packing hacks:
Dismantle all furniture. Anything that can be dismantled, make sure you pull it apart. Take out all the drawers from the desks, empty the drawers.
It is important that you protect the contents of the cabinets or drawers, for example, if you consider emptying them will be a hassle. You can tape the linen on the top of it so the contents remain safe and not spill all over the moving truck.
40 pounds is ideal weight for boxes
What if your boxes are too heavy to handle? The recommended weight is about 40 pounds or less. You do not want to cause injuries to your friends or movers, who can then drop the box and damage your goods. Note that heavier items go on the bottom of the box and the lighter on top.
Make sure that all hazardous products and items like bleach, paint and other are separated from the rest of your stuff. Put them into a separate and don't forget to label it.
Begin packing at the top of your house (attic) to the bottom (garage, yard).
Keep these things close to hand: a first-aid kit, pencil and paper, small tool kit, etc., and other things you think can be useful and much needed.