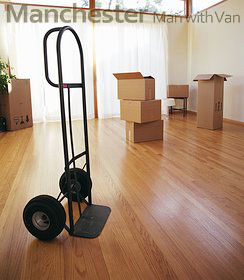 When you are moving your home, you should take special care to protect the bulkier objects like furniture or large items with a decorative purpose. They are much harder to relocate than those that can be fit in simple moving boxes, and if it is impossible to dissemble those objects for the purpose of the removal, chances are that there are going to suffer some damage during the transportation process. This is definitely not good news.
If you want to avoid such unpleasant surprises that are going to spoil the pleasure and excitement of your home removal, you can just take a few precautions that are tested and actually proven to work perfectly.
The most important thing is of course to find the right man and van company for the job. The best thing to do is ask around your friends and neighbors if they have recently used the services of such a company and if the answer is positive, whether or not they have been satisfied by the job the movers have done. The internet is full of useful advice on finding adequate assistance from a man and van company. Check out what contractors cover the area you are based in, go through their website and call for a discussion of your needs and a quote. Even if you like the first company you come across, keep looking and compare the offers you receive. It is important to inform the contractor about the specs of the project, in your case – the fact that you have bulky objects to get moved.
The only legal way to prove that any damage has been sustained by your objects during the removal due to the carelessness of your man and van contractor, is to take dated photos of the items in question and provide the contractor with a copy of those photos. Keep that in mind while you are planning your removal. You should make sure that full moving insurance is also included in the price of the service you receive
Even if the object is too bulky to be packed, make an effort to at least wrap it a bit, so that it is protected to a certain extent during the transportation. Wrapping paper is widely available, as well as bubble wrap. It might be a good idea that you start packing your items at least a couple of weeks before the actual removal. In that way you will have the chance to get much more organized and turn your removal into a hassle-free endeavour. What is more, when you give yourself enough time, you will give both your man and van mover and yourself the opportunity to come up with an adequate

solution to your problem

with moving the bulky objects in your household.
The most important thing however is not to panic at any cost. Where there is will, there is a way, so if you think everything through, you will find a solution.