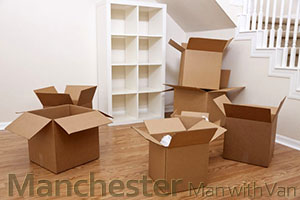 If the need to relocate your home has come suddenly and unexpectedly, chances are that you neither have the time nor the resources to take things slowly and carefully plan every single step. Most advice on removals stress on the necessity to prepare carefully in advance for every little detail of your relocation, but in the situation you are currently in, you do not have the time for such a luxury.
This blog post will not focus on the usual tips for house moving, that include packing, in-depth research and preparing at least half a year in advance for your removal. The truth is that all those things are really important, but they are not going to help you stop panicking about the fact that you have to move in your new place next month.
Specialists with years of experience in the industry of man and van removals in London and across the country have gathered other tips instead, such that will help you in the situation you are currently in. They are drawn from extensive personal experience in the man and van moving business and are guaranteed to work perfectly, so just keep reading (and start taking notes).
The most important thing is that you remain calm, no matter how urgent and problematic the situation might look like. Patience is the key to success. Instead of falling into the abyss of panic and depression, ask some close friends and relatives to give you a helping hand – they will definitely not refuse, and once you have them by your side you will definitely feel much more relaxed than if you have tried to tackle the task on your own.
One of the best qualities a person might possibly possess in life – quickness of wit, e.g. the ability to react fast to changes and do it in a proper, adequate manner – would be indispensable when you have to manage a home removal on a restricted time schedule. Even if you have already made a plan for your removal, chances are that there would be unexpected problems coming around every corner, so you should be prepared to tackle them. Patience is again the key point here. The thing is to remember that you will advance in the best possible way if you take a little time to think about the situation you are currently in and come up with an adequate solution to the problem. Estimate the crisis and the possible outcomes, depending on the steps you can make, and then take the most promising road. It sounds simple, because it is. And also because it works.
Last but not least, consider your budget first and stick to it. This does not mean you should not be generous – do not hesitate to pay for the help you receive, because it would be indispensable when it comes to the proper and on-time completion of your moving project.
If you follow these three simple rules, you will definitely have a hassle-free last-minute removal experience.