Ordsall in Manchester is the site of yet another major redevelopment project – the former job centre on Trafford Rd and the old coroner's court building in Pendleton will be redeveloped for residential purposes as part of a multimillion facelift project covering the area. City of Manchester is experiencing a chronic housing shortage and redevelopment of such structures will help resolve the situation on many levels. At the moment, twenty five hundred disused properties around the city are being redeveloped for affordable housing, yet there are eleven thousand people on the housing waiting lists.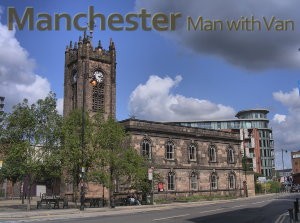 The former job centre, hasn't got the most pleasant of histories, which means many people would be glad to see it redeveloped, for whatever purpose. During the rioting in the now distant nineteen ninety two, the job centre was torched by rioters, and one firemen was shot dead as he tried to battle the blaze. Many other public buildings suffered similar fate in those unfortunate events in ninety two. Ordsall has come a long way since that low point in its history and now the district boasts many new public facilities and amenities. The job centre redevelopment will cost two point seven million pounds, but that would be money well spent. Developer company expects the project to be completed quite soon with some of the new tenants moving in straight after completion.
The redevelopment of the old job centre will result in forty one excellent apartments. The current developer purchased the site from another company which had previously took on the project, but went under. The building itself is bombproof as one of its initial purposes was to hold prisoners of war i.e. it was a WWII detention centre for enemy army captives.
The other location expected to see major redevelopment is the old Coroner's Court in Pendleton House. Developers will probably purchase the site from City Council for an estimated five hundred and fifty thousand pounds. If planning permission is granted by city bosses, the site will be converted to residential apartments.
The Coroner's Court building is an imposing structure, which gave off air of authority just as expected by a public office. In its heyday, the building featured stained glass windows, original and unique fittings, oak panelled rooms, leather seating etc. The site was the coroner's court for four decades, however its initial purpose was social security office. The building was closed down ten years ago in two thousand five. Coroner's Court was finished midway through the nineteen thirties and opened in nineteen thirty six as a Public Assistant's Office.
Both redevelopment projects aim to provide the city with affordable housing, which is in short supply in Manchester at the moment.
When you require quick, efficient and reliable man and van removal services in the Greater Manchester area, get online and pick a company which meets your preferences and budget requirements. Manchester is serviced by excellent man and van removal companies which will ensure the quick and safe delivery of your personal items or commercial goods from A to B, without costing you too much either.