A home removal is a pretty responsible job and it is highly un-advisable that you approach it unprepared.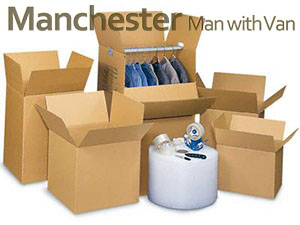 There are some obvious things that you should do in order to ensure that the job is carried out properly and without any hassle or stress, like hiring a reliable man and van company to help you with the task in question.
One thing to note is that you should be very careful when picking up a moving company and have a good look into their prices and portfolio. But, as we have already had the chance to say, there is more to home moving that just getting a professional removal company to help you with the job.
The four distinct rules that are to be followed in order to ensure you and your family are not going to put unnecessary stress and strain on yourselves while the task is being taken care of are as follows:
You should get your plan right and do it as soon as possible. Start outlining the tasks that you need accomplished for the purpose of your relocation. You can even consult the man and van company you have picked up for additional tips on how to manage everything right. Most specialists share the opinion that it is good to start planning at least a quarter of a year before the move, so that you have more than enough time to notify everything interested about your change of address, get a reliable moving contractor, get all the necessary supplies for packing, find adequate storage if you are going to need one, get all your documents in order and last but not least, defrost the freezer.
Consider the costs of your upcoming removal and adjust your budget. It is a common misconception that low prices come with low quality. This cannot be further from the truth. Most man and van companies offer great discounts, depending on the size and time of your relocation, so just find the one that best fits your needs. It is better to go with local contractors from the area you are moving into, because they will most likely provide you with the

best price too

.
Packing is considered to be the most important aspect of every moving project, and there are very good reasons for that. Again, experts advice on considering in advance how much packing materials you will need and then get at least ten percent more. It is better to have some boxes to spare, than to be short on them.
You should also make sure that all your items are

fully protected from damage

during the transportation process. Proper packing is essential here, but such is also the fact that the van you are using has blankets and belts, if a moving insurance is included in the price of the removal and whether or not the van comes with heavy lifting gear.