Tipping for a service is a sign of appreciation for a job well done, or if the service provider in question has gone out of their way to cover a specific need, or additional requirement set forth by customer. In the case of man and van companies and the removals industry as a whole, the situation is pretty much the same.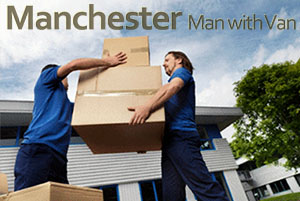 One of the reasons why a person should tip the man and van people actually comes from the nature of the job and the industry itself. Originally (and to an extent today as well) trades were, and are viewed as hard work which doesn't pay too well. In this case, a tip by customers is quite handy as extra income for the movers. In all cases, even when the man and van people are not as underpaid as you might think, a tip will show appreciation and respect for the strenuous job they do. A tip is perhaps the best way to say thank you for a great removal service (provided you got such).
In case you did not receive a service of befitting quality and coverage, you do not have to tip the movers. If you feel the need to do so out of courtesy consider the level of service so far, and think of the tip you are giving as an off-you-go fee. What does this mean? It means that if you weren't happy with the service, but still you tipped the movers at the end, you have no moral grounds to seek refunds, file complaints etc. as your tipping the movers upon an unsatisfactory service is sending out mixed signals. Chances are your complaints (if you have any) may not be taken as seriously.
When wondering how much to tip the man and van guys for a job well done, don't feel obligated to give more than you can afford, obviously you paid once already. Having said this, consider the following aspects to help you choose how much to tip:
How long it took to complete the removal, and how much effort/labour was invested by the movers;
How much you paid for the initial and agreed price for the service – if the price was quite moderate tip the guys they will appreciate it;
How many people were engaged in completing your removal;
How valuable was their help for completing your removal properly and on time;
If you cannot stretch your budget enough to have paid for the actual removal service, as well as tipping the man and van guys, by all means do something else to show your appreciation for their work. Serving hot or cold drinks, as well as some snacks is a great way to make the movers' day without giving them extra money. Let's face it times are tough and not everyone can tip as generously as they did ten years ago.
Another way to show your appreciation without remunerating it is to write a positive testimonial or give positive feedback on the company's website. It will cost you nothing, but chances are a few good words written with honesty will attract more business for the man and van guys.