Efficient and affordable man and van Tyldesley is our field of expertise, and if that's what you are looking for then give us a call and we will organise and provide you with the best man and van removal service in M29 area. Don't take our word for it, but put us to the test and we will pass in flying colours. We have taken the time and effort to structure and format our services in such way as to be of actual use and convenience to our customers. We have everything covered and under control. We are very confident in our skills and performance because:
We work with qualified and experienced removal technicians who go about their duties with professional pace, precision and efficiency;
We employ seasoned removal drivers with many years of experienced behind the wheel, our drivers know Manchester like the back of their hand – no delays, no getting stuck in traffic;
We handle all stages and aspects of the removal process, this includes those tricky issues like packing, securing and loading/unloading of items in the correct order;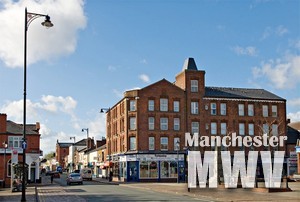 Our man and van in Tyldesley is versatile and flexible enough to cover a wide range of general and specific relocation needs. On the same note, our removal services can be customised to suit specific preferences and requirements. Some of our more popular service options are:
Home and office removals;
Single item removals / relocation of high value belongings;
Different pickup & delivery options for commercial purposes;
Specialised furniture delivery / internet order items & store purchases;
Student relocations / partial property removals;
All other types of small, medium and medium-large removal jobs;
In addition, we also provide quick and efficient rubbish removals. We are fully licensed and dispose of waste as per safety and environmental regulations.
Call for a special personalised deal
Although we are at the high end of man and van removal services in terms of quality, our pricing is actually on the opposite side of the scale as we offer fair, competitive pricing able to meet specific budget needs of our customers. We base our flexible pricing on individually prepared service quotes, free of any hidden fees.
Our professional grade man and van Tyldesley delivers value for money on many levels, for instance:
We provide twenty four seven customer care service, and offer free professional removal advice;
We offer convenient booking hours and maintain week-round availability;
We accept different payment options;
The company has full licensing, permits and insurance coverage.
Tyldesley is a suburban area of the Greater Manchester borough of Wigan. Historians believe the settlement formed along the route of an ancient roman road, connecting Manchester to Wigan. In the centuries to follow, Tyldesley consecutively changed its governance during the Anglo Saxon period, then Norman period and then finally became a township in medieval England. In the eighteenth and nineteenth centuries, the town saw a massive surge in population and urbanisation as the industrial revolution was in full swing and factories and mills were everywhere. Although industrialisation declined in the early nineteen hundreds, there was no trace left of the once small town, there was hardly any greenery left and most of the local geographical features were gone or altered to suit industry.