When dealing with professional movers, or specialised man and van services, you being the customer need to ask the right questions so that you know where you are standing, and know what you will get for your money. Many times, people complain about incompetent movers, or tell dreadful stories of how things weren't what they expected etc. though most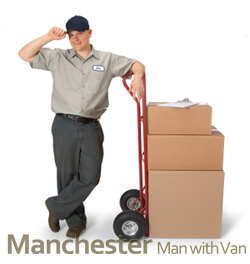 of these problems could have been, and should have been avoided through asking the right questions in advance of the actual removal. Here are some of the more logical and essential questions to ask your movers or man and van service personnel:
Ask for a surveyor to be sent to your house for a confirmation of the quote you were given over the phone or online, this is usually done for full scale property removals, though you can request the survey even when shifting a single room.
Ask if the company staff is sufficiently trained, there are a number of institutions in the UK which provide professional training for removalists, one of those is BAR or British Association of Removers.
Ask to be given a full, written copy of the price offer, quote or other prelim agreement you have with the company, if the price is fixed ask for a copy of the document showing the terms and figures, as well as the fixed price itself.
Ask for information on the company's hauling capacity – you need to know if the movers have the necessary vehicles for the job.
If you need packing and securing of items, ask if the movers can do this for you, and how much will they charge you for the supplies and labour – there will be additional charges.
Sort out payment in advance, clarify means of payment and when it is due, provided there were no setbacks during the removal in which case the company becomes liable, and due figures are to be amended in your favour.
In all instances it's better to secure the services of moving company which actually employs their own mover teams. If the movers are subcontractors, they are less inclined to care about your possessions and the quality of their work. Try to gather as many contact and business details as possible in advance, obtain phone number/s, office address, name and contact of manager, insurance and registration details etc. Stay away from cowboy movers whose only company contact is a mobile number.