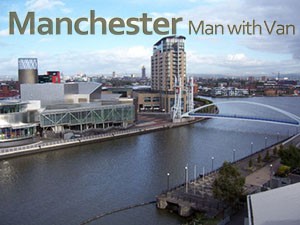 A Manhattan inspired residential project on the banks of the River Irwell is pending approval by Manchester City Council. If the project is approved, a one point seven acre construction of three hundred and seventy two riverside apartments will be initiated in Ordsall. The fifteen storey residential high rise is inspired by nineteen thirties New York, and will feature different sized apartments, a spa and gym, as well as its own media room. Developers have also allocated space for commercial properties like shops and restaurants. There will also be cold and dry storage rooms for commercial purposes as well as twenty four hour delivery vehicle access for supermarkets which could possibly occupy some of the available commercial space.
The developer company has decided to take a slightly different approach and will allow for long term rental schemes for first time homebuyers instead of making the apartments available to buy-to-let owners. The idea is to give more options to people who have been shut out of the housing market, which is not an uncommon situation. The developer company will also take care of the entire interior design and finishing touches of all apartments, they will also handle comprehensive property maintenance for residents. If construction plans pass council judgement, building is expected to commence by the end of twenty fifteen.
The project however is seeing some resistance from neighbouring buildings, as existing residents are complaining of loss of sunlight, loss of views, overshadowing and overdevelopment in the area. Manchester City Council is expected to come out with their decision quite soon. The Manhattan inspired residential complex consists of six high rise apartment blocks, of increasing height toward the riverfront, with the lowest one being seven storeys, and the highest fifteen.
There is some uncertainty about additional expenses and features of the complex such as the riverfront walkway and the one point six acre public recreation ground which are also included in development plans. Who is going to pay for these and where would the money come from is a bit unclear at this stage because that depends on how much profit developers are expecting to generate from selling and renting out the apartments. Twenty percent of the apartments are expected to be affordable units of smaller size. The cost of the proposed public recreation ground is estimated at one point six million pounds, the riverfront walkway will cost another six hundred thousand to build. Developers say that if they need to pay for all of it, without certain council assistance, their profit might turn out to be less than the industry standard, making the investment economically unviable. Having said this, it is expected for city bosses and developers to reach a satisfactory agreement on the financing matter.
If you are based in Manchester's central areas, and require small scale removals or quick and reliable van delivery, check out the local man and van removal companies – generally, they keep high availability and have timely delivery of goods as priority. Most of the companies are listed online for your convenience.