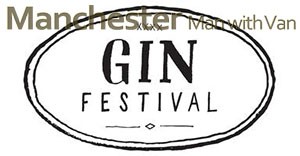 The much loved gin festival is returning to Manchester, indulgers of the juniper spirit will once again get to enjoy a vast variety of their favourite alcoholic beverage. Manchester Gin Festival is the biggest event of its kind in England. Following the overwhelming success of last year's gin festival, organisers have once again decided to stage the event right here in Manchester. This year around, the hosting building for the festival will be the stunning Grade II listed Victoria Baths in Longsight.
The Manchester Gin Festival is the place to be for gin lovers. The event will showcase and sample over one hundred different kinds of gin, including eagerly anticipated gins from craft distillers. The festival will feature gin producers from across the UK and beyond. Event organisers have also arranged for talks and presentations from industry experts and professional gin distillers. Fine food options will also be part of the menu.
Jim Harris, one of the festival's organisers said there are more than four thousand people expected to attend. Manchester gin drinkers will be abler sample and enjoy gins from Spain, America and of course traditional English varieties. Mr Harris goes on to say that the event will focus on gin drinking the way it should be done, and will be a real treat for keen gin lovers.
If you are a gin enthusiast better get your tickets soon. The festival runs over the weekend, and organisers have given visitors option to buy a full day ticket or half a day ticket. Tickets are selling for seven pounds, guests will receive a special festival gin glass to take home. In twenty fourteen, the festival was held at the Chinese Art Centre and was a complete sell out so don't miss out.
Event founders, husband and wife Jim and Marie Harris spotted a niche in the market in twenty twelve and began staging such events all over the country. The gin festival quickly gained popularity and is now an eagerly anticipated event.
Gin as a spirit drink, originated in the Middle Ages, its distinctive flavour comes from juniper berries. Originally though, gin was not a spirit drink to enjoy but a herbal medicine. Since then, the drink has become one of the key elements of the international spirit making industry. The predecessor of gin so to say was a drink known as Jenever. Although gin is now a traditional English drink, it wasn't at the start. Gin was brought to England by William of Orange, leader of the Dutch Republic who occupied the English and Scottish thrones. Nowadays a variety of juniper based variations of the drink can be found, not all of them are classified and considered as gin though.
Manchester based residents who require small scale removals or van deliveries can take full advantage of the punctuality and efficiency of local man and van removal companies. Most of the service providers around the city are experienced and very reliable. Customers should have no trouble getting their commercial goods or personal items from A to B using local man and van removal companies.