The United Kingdom is flooded with historic sites that attracts tourist from the four corners of the world. Here are some of the most visited and well-known landmarks in Britain.
Beaumaris Castle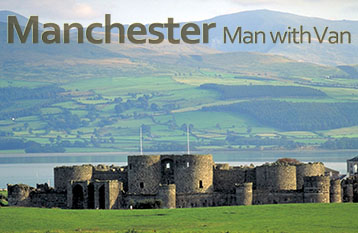 Situated the Isle of Anglesay, Beaumaris is an unfinished stronghold which was commissioned by King Edward I. The construction of the fortification began during the late 13th century and was supposed to be the largest and most resilient castle in the newly conquered lands of Wales. Despite being incomplete it played an important role during the Revolt of Owain Glyndŵr from 1400 to 1409 and the English Civil War. Today the structure is listed as a Grade I building and is classified as a World Heritage Site by UNESCO.
Jorvik Viking Centre
The Jorvik Viking Centre was founded in 1984 and lies in the historic walled city of York which during the 10th century was a Viking capital. It is one of the city's top tourist attractions and showcases a reconstruction of York when it was ruled by the Vikings. It is base on a former archaeological site on which over 40.000 Viking relics including pieces of the Viking settlement were found. The centre is also the venue of the annual Viking Festival, so if you are visiting York during the second week of February, make sure to attend at the event. You can use the trip as a way to relax after your tiresome relocation which was conducted with the aid of the licensed man and van company.
The Iron Bridge
The Iron Bridge played an important role during the industrial revolution of the 18th century and today is one of Britain's most important symbols of that period. It provides a crossing over the Severn River and is listed a Grade I structure. Its construction began in 1777 and ended four years later in 1781. It is indentified as a cast iron arch bridge and has a length of 60 metres. The bridge lies in close proximity to the village of Ironbridge which is a settlement that is heavily associated with the above mentioned industrial revolution.
Portchester Castle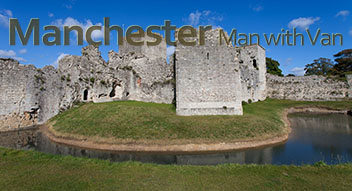 This medieval castle lies in the locality of Portchester in the southernmost parts of England. It is built within an ancient Roman fort and was the preferred hunting lodge of King John. Throughout the years it has been the subject of numerous alteration projects but has always been used a defensive stronghold. During the Napoleonic Wars, it was also used a jail where an estimate of 7.000 French prisoners of war were kept. Today, Portchester Castle serves the purpose of a tourist attraction and is one of the most visited monuments in the county of Hampshire. You once your relocation is over, you can take a road trip and explore it. But before you do so, make sure that you arrange all the details with the man with van firm that provided you removal services.
Additional historic sites in the United Kingdom:
Caernarfon Castle
Corfe Castle
HMS Belfast
Abbey House Museum
Apsley House