Humanity tries to have it easy all the time. Our desire to have high levels of convenience and to somehow make money out of it has pushed us to unknown before limits. We want to have an easy and efficient life and this is why we tend to improve all the services that a society has or wants to have offered. Such a service is the one that couriers offer.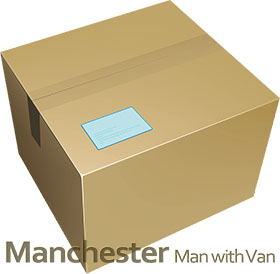 Yes, we have the regular postal services, they can transport big packages and letters but we are never entirely happy with them. Postal services are operated and governed by the administration and just like most structures under state oversight they sometimes work sloppily and slowly. This is why the private sector has come up with a solution. Create companies that basically do the same but with better customer service, advanced logistics and lightning speed. This ought to answer you the question why we have so many companies nowadays that do that – DHL, UPS, FedEx and many more. These are the international brands but every country has its own delivery companies that hold the domestic market. They boil down to couriers and all other sorts of delivery and transport services including man and van assistance.
An important thing to note, of course, is that these services cost more than the regular mail. So why are they popular among people? Well we gave the answer above. Their advanced logistics and fleet of trucks and vans allow them to be very swift. Most of them can deliver a package from one side of the country to the other overnight. People want to stay connected all the time and very often they send out papers, documents and contracts that need to not only arrive as quickly as possible but be safe too. A private delivery company assures you of that. Hiring such a company is always the safer thing to do as you go through a special signing process where you are guaranteed of everything. If anything goes wrong the company will compensate you for it.
Furthermore, the more you hire such a courier the cheaper it gets for you. Many times people need to ship out large things or a number of things all at once. These flexible agencies allow you to send out whatever you wish because they have the means to transport and deliver it. Also their safety measures are off the charts. They got modern vans and advanced packaging which allows you to sleep tight knowing that your parcel will arrive safely to its destination.
You can also track your orders all the time because couriers use GPS systems and give you a tracking number. These companies realise that information is key and it makes clients feel safe. The more services they can give you, the more assured you will be that you are in safe hands. So the next time you need to ship something abroad go online and find the right company. Most of them allow you to start the process on their website so that you can save time at their office later.