Moving locally is stressful and time consuming but it isn't the hardest type of removal that one can face in his lifetime. The hardest relocations are international relocations because they require meticulous planning and preparation. So if you are going to move abroad in the near future keep reading because we have some very helpful tips for you.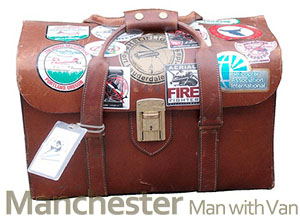 You must commence the removal preparations at least six weeks prior of the move. Start by notifying your landlord and employer that you will be moving. Also if you own any bank loads notify the bank about your decision to move abroad. This way the bank and you will be able to sort down an agreement about the matter in which you will be doing your monthly payment. On the other hand if you aren't a tenant and you are the owner of the house in which you are living, make sure to contact a real estate agent as soon as you can because it is of great importance that you manage to sell your house before you move abroad.
Four weeks prior of your move notify your utility provider that you will be annulling your contracts with them because you are moving. If you fail to do so the utility providers will keep taxing you regardless of the fact that you won't be in the country and once you return you may be held liable for debts towards these companies.
Next scout your area for man and van company that provide international removals. Keep in mind that international removals don't have the same dynamics as local removals and therefore not many companies have the necessary resources to handle such projects. However don't be discouraged by this last fact because nowadays there are numerous man and van companies in London and we are sure that a good number of them provide international man and van services.
Once you book a particular man and van company, head to your local home depot or supermarket and buy all the packing materials that you will need to pack your belongings. When you are packing your possessions don't pack everything that you own. Instead pack only the most important and essential items. You should do so because there is no sense into taking with you across the world cheap everyday items that you can buy once you have relocated. Also don't make the mistake a packing your valuables and personal documents with your other items. Instead pack these particular items separately and always keep them with you.
The last thing that you do before your embark on your new adventure is to notify your future landlord and employer when exactly you will be arriving. By doing so you will know in advance that you will have a place to stay and work once your relocation is over.