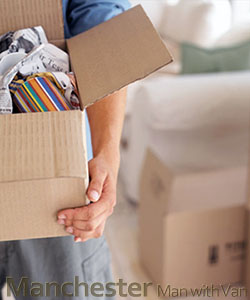 Home moving is a tricky business. In order to avoid getting through the task with only unpleasant memories, you should definitely try not to do some of the most common mistakes that are associated with removals:
Probably the greatest pitfall is thinking that you can tackle the project without any professional help. Home removals are complex and need a lot of planning and skills in order to be executed properly. You might think that you are going to save a lot of money by not getting a contractor, but you will actually end up losing not only money, but also a lot of time – which is the same thing. So just look online for responsible and reliable man and van companies that operate in your area. Their licensed and highly experienced technicians will provide you with a man and van moving service that will definitely be up to all your expectations and prove to be quite a deal (not to mention that they will make your life considerably easier).
Another common mistake is that you have not done your packing properly. Did you mark every box with its content? Do you have a separate box for all the essentials you are going to need at first when you move in the new place? If you don't, go through your stuff again and fix the problem.
Many people forget that they have come up with a special plan for transporting their valuables to the new place. No matter whether we are talking about jewelry or an expensive wine-collection, you should make special arrangements to get those objects relocated. Consult with your contractor for a comprehensive solution in advance.
If you have pets, you are likely to forget that you have to make special arrangements for their transportation too.

Do not miss to pay the vet a visit

before the moving day for a final check for shots, vaccines and documents.
Plants cannot be moved the same way you move your chairs. They are delicate and cannot be packed in a box and simply tossed in the van. Ask your contractor for plant removal services in advance.
In order to accommodate yourself and your movers in the best possible way on the moving day, you should make sure that the property is thoroughly cleaned and de-cluttered before you start packing. It is understandable that you currently have a lot of other things to manage and think of, and cleaning does not seem like a priority – but it should be.
A mistake that might prove to be a grave one is that you did not insure your items for damage during transportation. Definitely get that covered!