Most people would schedule and conduct their home relocation during the warmer periods of the year – namely spring and summer. This is perfectly understandable as good weather makes matters much easier and more manageable. Having said this, there are also some considerations to keep in mind when undergoing a house removal in summer.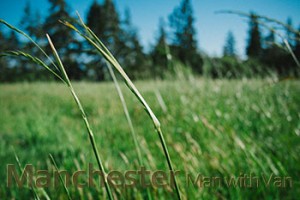 First of all (and given you will be using the services of a man and van removal company) check with your selected movers if they have different rates applicable to summer jobs. The man and van removal industry has its own workings so be aware of any change of service price for that particular time of year.
As mentioned weather is also a major factor in house removals. A home relocation conducted in summer will definitely be more manageable than doing the same in the icy, windy and wet conditions of winter. Indeed, having fun in the sun beats lugging your possessions from A to B any day, but be practical and take advantage of favourable weather – it will pay off in terms of both effort and expenses. Doing the removal in summer also makes sense from a transport point of view – transit time of your items will be minimised as road conditions will not be affected for the worse by bad weather.
Take into consideration the above paragraph, but don't forget that traffic conditions in the summer holiday season can be somewhat problematic, especially on Fridays and weekends when scores of people are going to, or coming back from holidays, weekend getaways etc. The best piece of advice is – if possible do not schedule the removal for Fridays and weekends, especially not for the start or end of long weekends when everyone is either rushing to hit the beach, or getting back to the city in a hurry.
For those people moving with children, summer is also the most favourable of times to relocate. Although the wee ones will probably whinge that instead of taking them to the beach or pool, you have decide to move houses, it makes sense to do so as school holidays are on, and the kids won't be missing days off school. It is also a good idea to move places with children in summer, because this way they have time to get adjusted to their new surroundings, which in turn makes starting school more manageable and less stressful for the little ones.
Regardless of when you choose to move places, by all means travel light. There is no point in paying good money to have junk and rubbish relocated to your new address. Take a day or two to round up and get rid of the stuff you no longer need, it will make a lot of difference and leave you with some extra money in your pocket. In case you have items in good working order but no longer need them, perhaps you can sell them and raise the available removal funds, the earlier you do this the better.