Admit it, when you think about professional removals, the first thing you imagine is two muscular guys carrying a piano on a flight of stairs. This image is stuck with people due to films, books and comics and is one of the most enduring scenes related to removals. Believe it or not, piano removals are still a big thing with companies in the business. It is safe to say that the quality of the whole company is tightly related to the quality of the piano moving service that it offers, because the process requires skills, experience, proper tools and the ability to use them.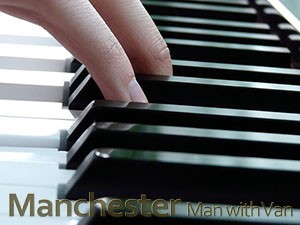 Well, before you can make use of any piano moving service out there, you should do one thing – get a piano. This noble instrument belongs to a much more enlightened age, and the production process of a good piano is a form of art in its own right. Let's take a look at some of the best piano manufacturers in the world today:
Bösendorfer. The Germans and Austrians are naturally leading experts in the field of piano making. This company was established in Viena in 1828 and only two years later became the official piano maker of the emperor of Austria. This fact speaks volumes about the ability of the craftsmen and the quality standards that Bösendorfer kept at that time. The pleasant news is that the long standing tradition of quality piano making is what defines the company to this day too.
Returning on native soil, we cannot miss to mention the iconic Steinway & Sons. The company is one of the most famous and best respected manufacturers in the field, and many of notable musicians and composers own a piano made by them. The firm was established in 1853, and ever since they have gained the reputation of being innovators and trend setters in the field. It would be safe to say that Steinway & Sons are the creators of the modern piano thanks to the small, but effective additions they have made to the instrument.
In the same year that Steinway & Sons was established in Britain, the German scene saw the creation of yet another iconic piano making company – Beckstein. It took them a couple of decades to become such a big name until they have opened an office in London too, and later on – all over the world. In 1992 the company moved from Berlin to Seifhennersdorf and since then have invested over 18 million GBP in innovative technologies that will ensure the piano would retain its importance in the music industry in the 21st century too.
Fazioli is the leading Italian brand. The Italians are the true fathers of the piano, as well as a number of other instruments, as well as the modern European music as a whole. So it is no surprise that the finest craftsmen, who mix innovation with tradition, work namely in this country. A Fazioli is a great addition to every home.