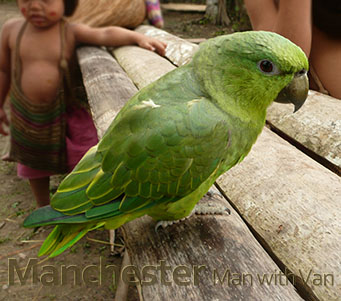 A lot of people have different pets which have specific needs. The truth is that everyone who is willing to buy or adopt an animal should be aware of the responsibility that they will take. Pets could be our best friends, so we should treat them right.
People need to be prepared about their new roommates' habits.
Some of these spectacular species that need a lot of attention and cares are the parrots, especially the big ones such as:
Friendly environment for your bird
These parrots are one of the most sociable animals but in order for you to keep a good 'relationship' you have to create a fun and loving atmosphere. If course the process is two-sided so the bird you choose has to show interest is playing and comunicating with people even if it doesn't know them...
Read More